Kellie Kulow, D.C.
Dr. Kellie Kulow opened Kulow Chiropractic & Wellness Center's Brenham practice in February of 2011. In November of 2017, she took over the La Grange practice. Dr. Kulow has been practicing for 20 years. She graduated from Texas Chiropractic College in Pasadena, TX in 2001.
Dr. Kulow has earned her certificate of Applied Clinical Nutrition and was awarded the certificate in 2010, by Standard Process of Central Texas and Texas Chiropractic College. Dr. Kulow has 20 years of experience working with families, personal injury and sports injury patients. Dr. Kulow has continued her education by earning her Acupuncture Certification and was awarded the certification through the National Board of Chiropractic Examiners and Parker University in March 2018.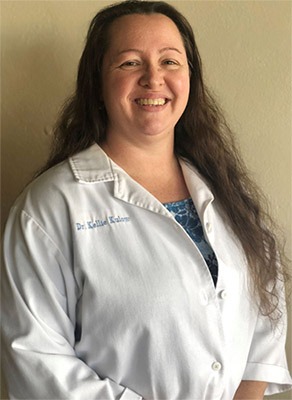 Lisa Bentke Jasinski
Lisa Bentke Jasinski is a Licensed Massage Therapist (LMT). Lisa attended and received her certification from Lauterstein-Conway Massage School and Clinic of Austin, Texas in 2017. Lisa is qualified to perform multiple massage techniques that can meet your needs. Lisa owned and operated her own massage business in 2017 through 2018 before marrying her husband Kurt Jasinski in March of 2019. Lisa started with Kulow Chiropractic and Wellness Center in November 2020.
Lisa is certified to perform Swedish, Deep Tissue and Relaxation Massages. Lisa is also highly trained in is Sports, Geriatric, and Trigger Point Massage Techniques. Side-Lying, Pregnancy Massages, and Total Body Stretch are other forms of massage that Lisa is trained to perform.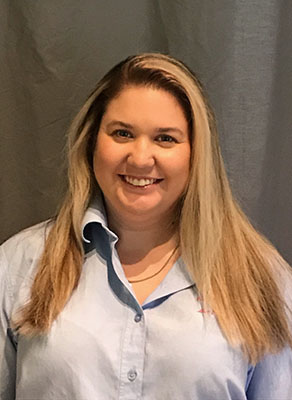 Massage Therapy
Swedish Massage
Deep Tissue Massage
Geriatric Massage
Trigger Point Massage
Total Body Stretching
Side-Lying Massage
Pregnancy Massage
Relaxation Massage
Helping You Achieve Your Optimal Level Of Health And Wellness
Dr. Kulow's staff specializes in chiropractic adjustments for rehabilitation of the spine and extremities, acupuncture, massage and nutritional consultations. Some of the nutritional advice we provide is for:
Support of Liver Issues
Support for Weight Loss and Healthier Lifestyles
Support for Blood Sugar Stabilization
Support for the Immune System
Support for Allergies and Upper Respiratory Irritations
Purification Programs
General Health Support
Dr. Kulow, as a Certified Applied Clinical Nutritionist, promotes programs and protocols which work to supplement the needs of her patients' intake to help them achieve improved health and optimal performance. Supplements are not designed to be replacements for poor eating habits. Therefore, the objective of Dr. Kulow's approach to nutritional supplementation is to first assure a strong foundation of healthy eating habits, followed by adequate nutrient supplementation to support the body's organ systems and the gentle removal of accumulated toxins. Contact Dr. Kulow and her team if you need nutritional and wellness services.